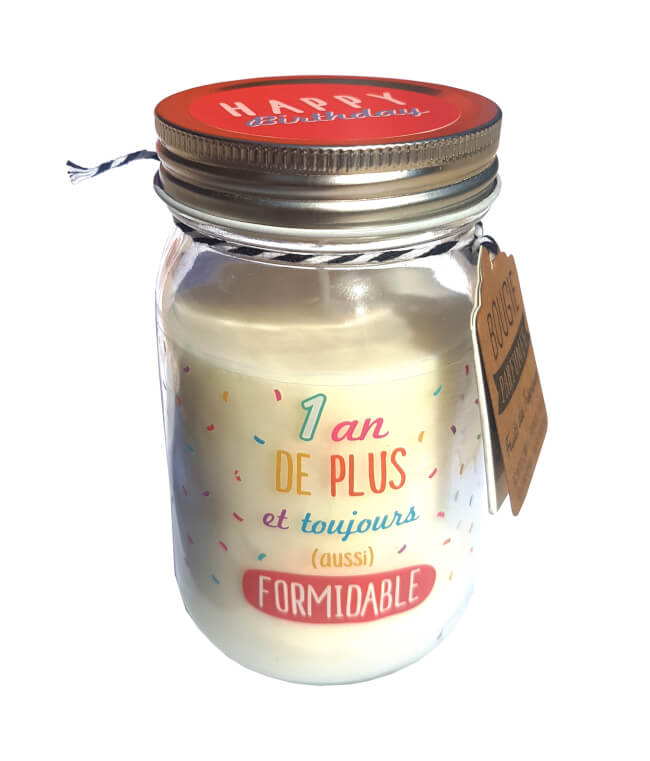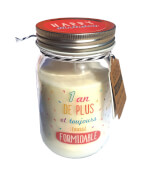 Description
Scented candle: 1 year more and always (too) great!
Ideal as a gift in addition to our balloons, here is a candle that will warm hearts!
The perfumes of wax are fruits of the tropics.
The height of the candle is 13.5 cm and has a lifespan of 70 hours.
The jar is made of glass and the aluminum cap.